POT Design Award Ceremony
Cheers to the winning HSU Art and Design students!  
Officiating Guests: 
Mr Wong Kam Sing, JP, GBS, Former Secretary for the Environment, HKSAR and 
Prof Hon Chan, Vice-President (Learning and Student Experience), HSUHK.  
All are welcome!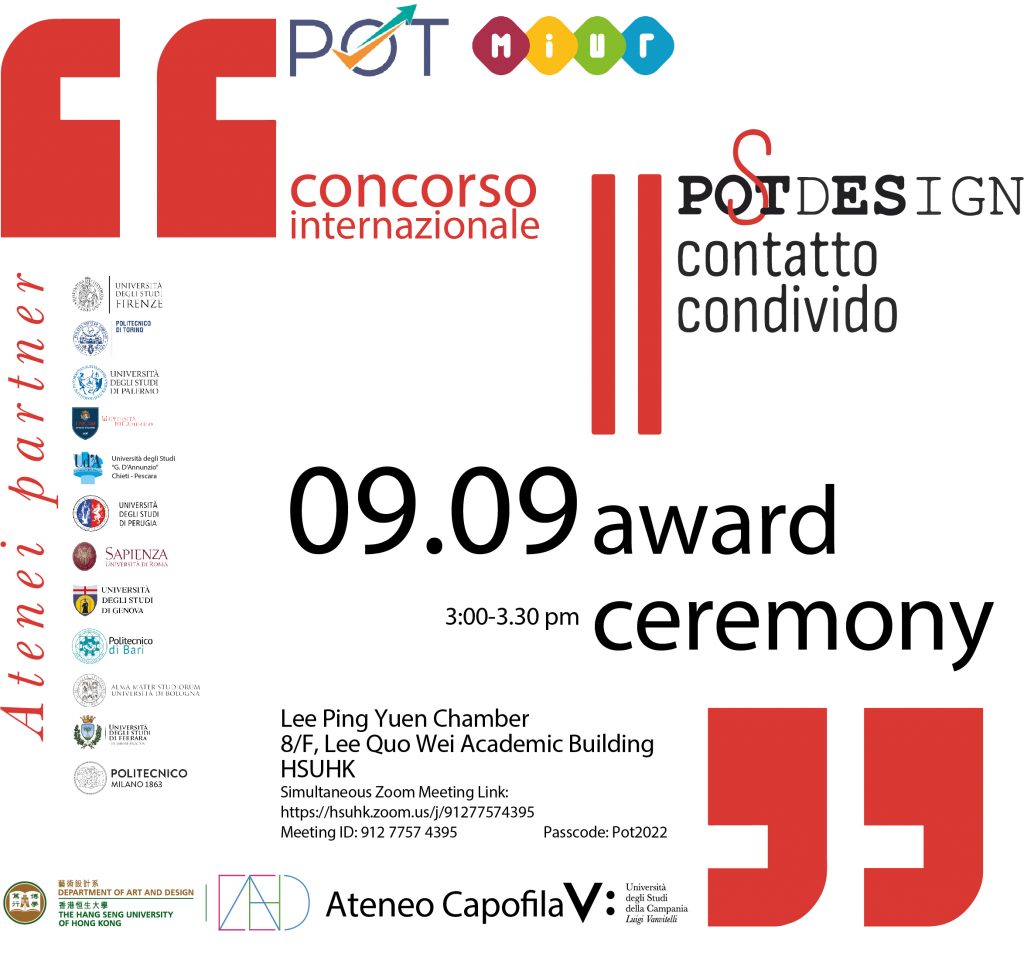 Date : Sept 09, 2022
Time: 3.00-3.30 pm 
Venue : The Chamber, 8/F of Lee Quo Wei Building (Block D).
Simultaneous Zoom Meeting: https://hsuhk.zoom.us/j/91277574395
Meeting ID: 912 7757 4395
Passcode: Pot2022
1st Prize: Lam Hiu Yan & Federica Salerno
2nd Prize:  Leung Yuen Yi & Federica Salerno
3rd Prize:  Giovanni Mastantuoni & Rosario Mallardo
4th Prize:  Anson Leung Tsz Ching &  Gaia Ugliano
5th Prize:  Yeung Tsz Wai & Claudia Ruggiero
6th Prize:  Wong Pakhim & Federica Salerno
Special Mention: 
Chan Ting Yan Karol & Federica Salerno
Fung Siu Wai, Michael & Claudia Ruggiero
Hui Wing Tung & Federica Salerno
Wong Deecery N. & Gaia Ugliano