Coursework Exhibition of AD2001: USE of the USEless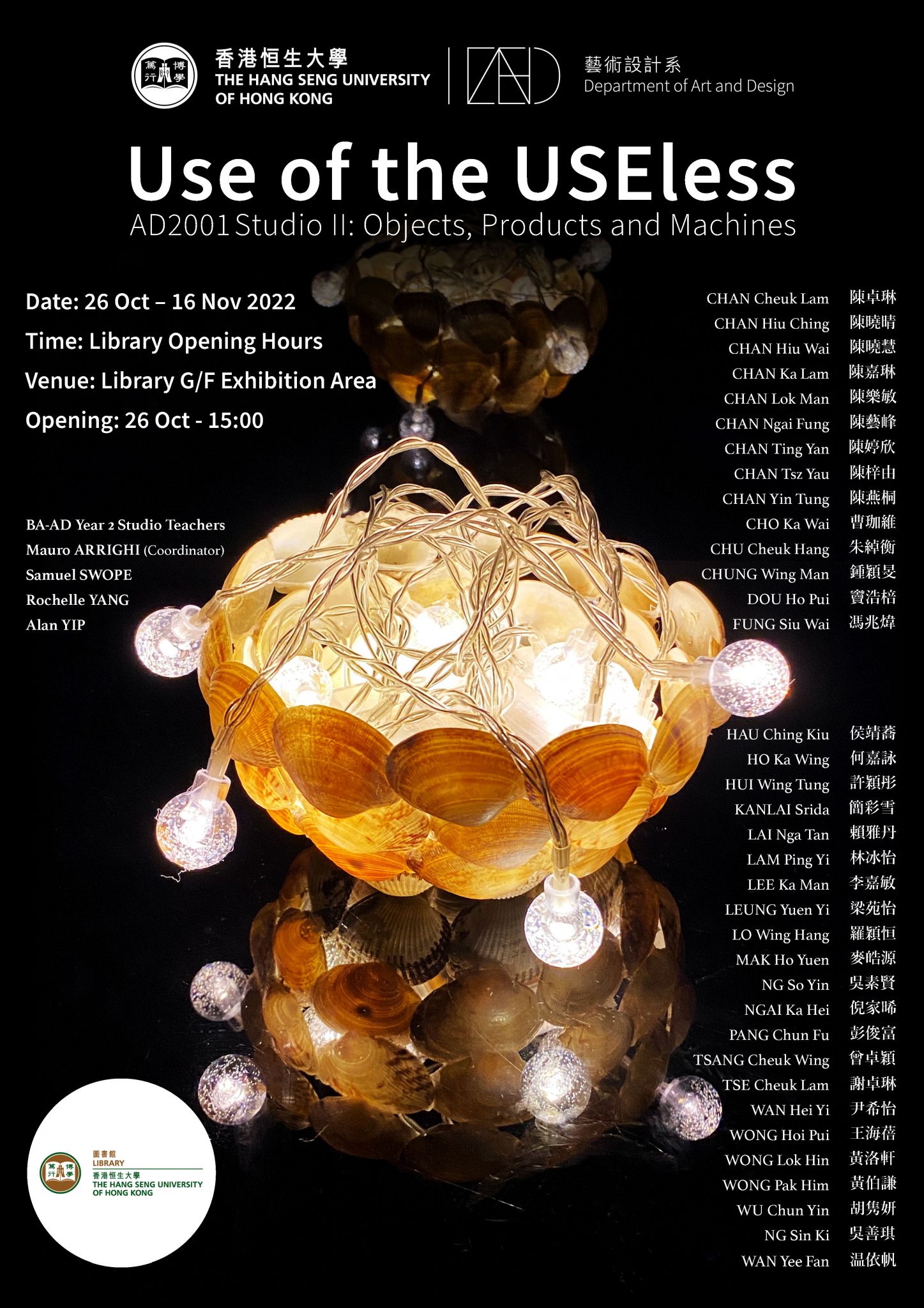 Date: 26 Oct – 16 Nov 2022
Time: Library Opening Hours (Link)
Venue: Exhibition Area, G/F of the Library
Display of the creations by the students of "AD2001 Studio II: Objects, Products and Machines" from the Department of Art and Design.
During the first semester of 2022, students have been analysing and taking inspiration from "The Little Prince", Antoine de Saint-Exupery's 1943 classic novel. For the displayed design works, the students meditated upon the ingenious uselessness of natural elements found in the book. Each student has been challenged to design an object from otherwise its useless nature under the guidance of Prof YIP Chi Wing, Alan (Adjunct Professor), Dr YANG Yi Hsuan, Rochelle (Assistant Professor), Mr Samuel Adam SWOPE (Assistant Professor), and Mr Mauro ARRIGHI (Lecturer).
Come and find out how the artworks resonate with you.