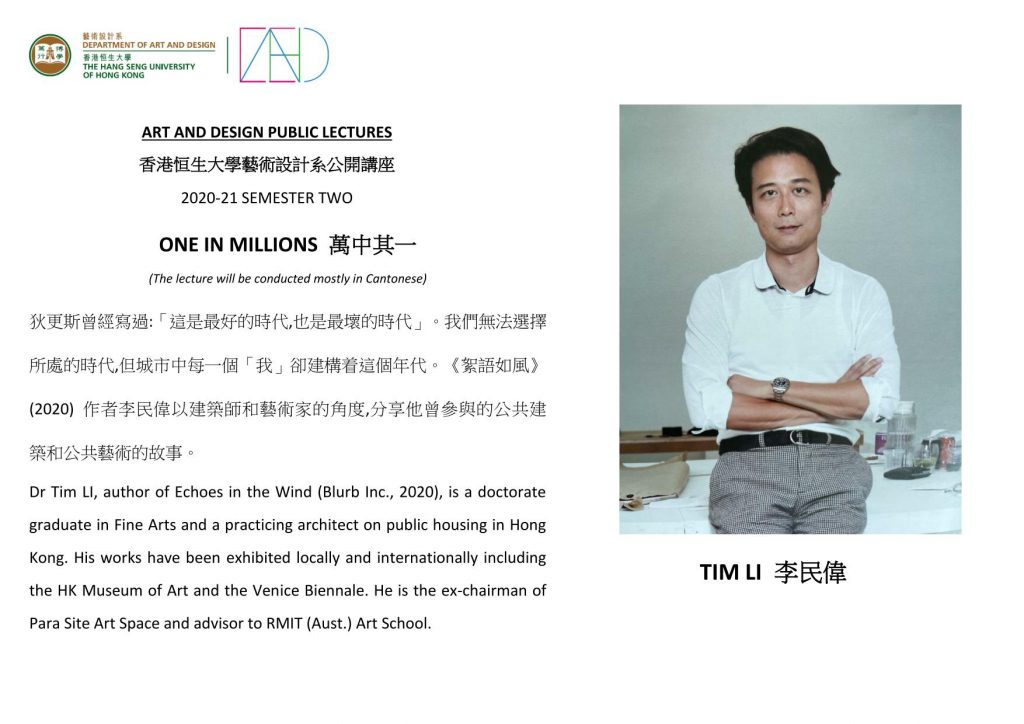 'One in a Million' is the fourth session of the Public Lecture Series organized by the Department of Art and Design (AAD) and to be held in the Library.
Speaker of the Lecture, Dr Tim Li, ex-chairman of Para Site Art Space and advisor to RMIT (Aust.) Art School, will share with participants the stories about public housing and public arts.
All students and staff are most welcome to join the Lecture. Details as follows:
Date: 19 Mar 2021 (Fri)
Time: 4:30 – 6:30 pm
Venue: G/F, Space for All @HSUHK Library
Online broadcast is also available on Zoom.