Art and Design Public Lecture 'Daily lives and Art – The Ceramic Figures of Rosanna Li'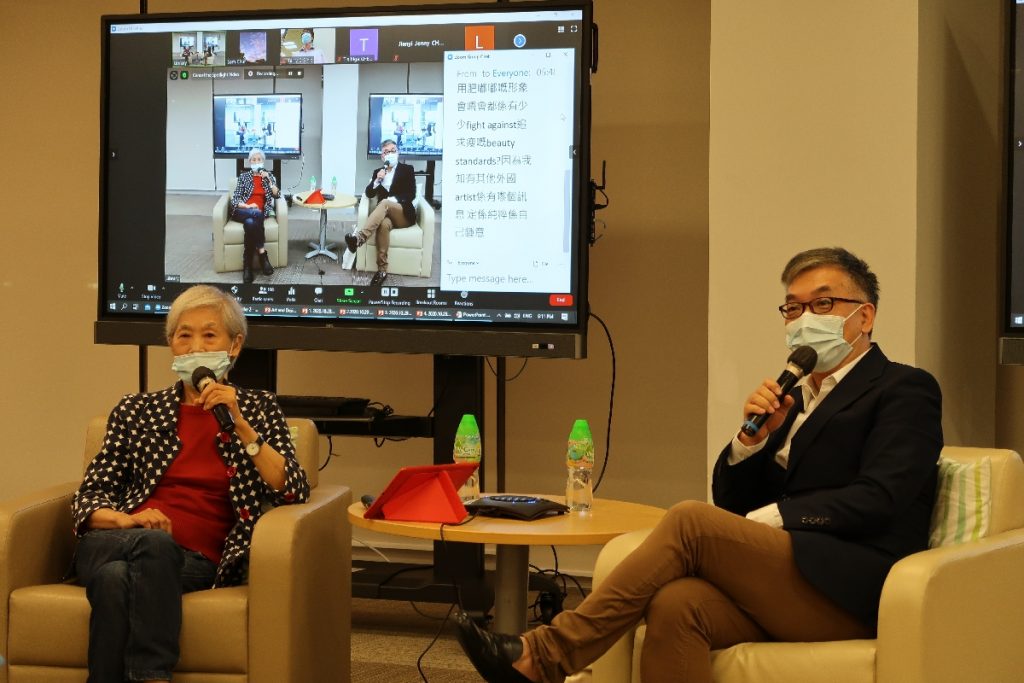 The Department of Art and Design is going to organise a series of Art and Design Public Lectures to arouse the interests in art and design among the public community as well as students and staff at HSUHK. The first lecture of the series was delivered by the renowned sculptor and ceramic artist Ms Rosanna Li on 29 October 2020 at the University Library with approximately 150 audiences both on-site and online.
Ms Rosanna Li was awarded 'Artist of the Year in Visual Arts' by the Hong Kong Arts Development Council earlier this year. Her stylish 'fat' figures are well known and have been exhibited around Hong Kong. Her artwork was previously displayed at the Hong Kong Cultural Centre, and now the ceramic figures can be found on Lee Tung Street in Wan Chai. Besides, her sculpture titled People Passing By, People Lazing By is installed as permanent public art sculptures at Yau Tong MTR Station. In the talk, Ms Li presented a selection of her works in four themes. She also portrayed the development of ideas for her creative projects, which were often closely related to the everyday life of common folks.
The next Art and Design Public Lecture is scheduled on 27 November 2020, with famous artist and designer Mr Stanley Wong (alias Anothermountianman) as the speaker.
The video recording of the public lecture can be downloaded from the following link (applicable for Students and Staffs):
https://drive.google.com/file/d/16-wuQe9cI7OUazfA6Cxw3xsm6jkKSjFZ/view?usp=sharing
Over 120 participants join the lecture via online platform.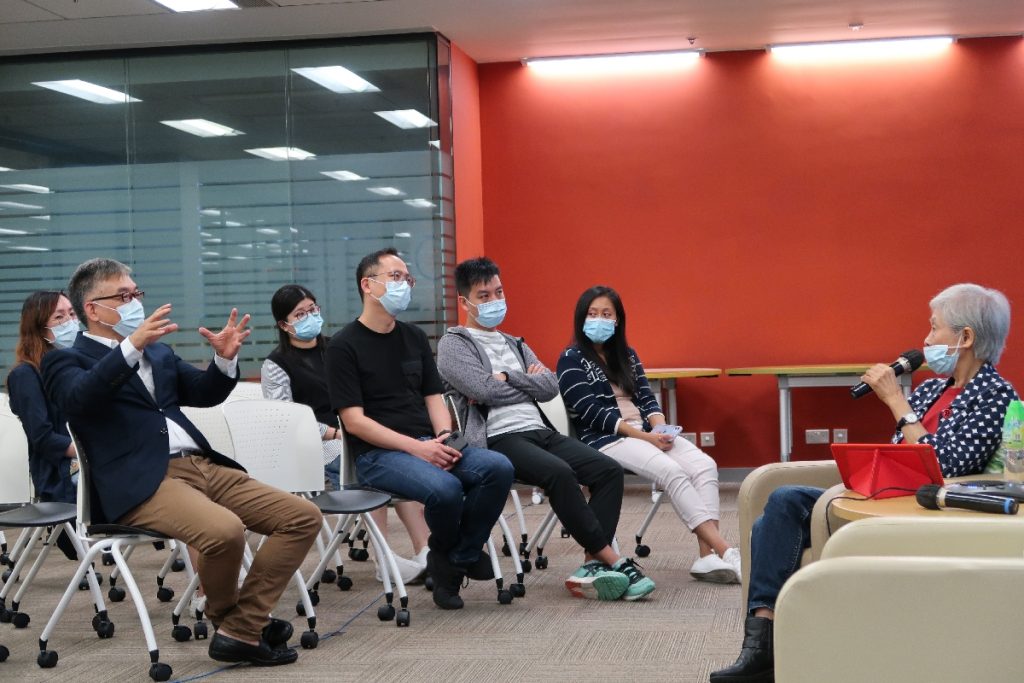 Ms Rosanna Li (right) interacts with the audiences.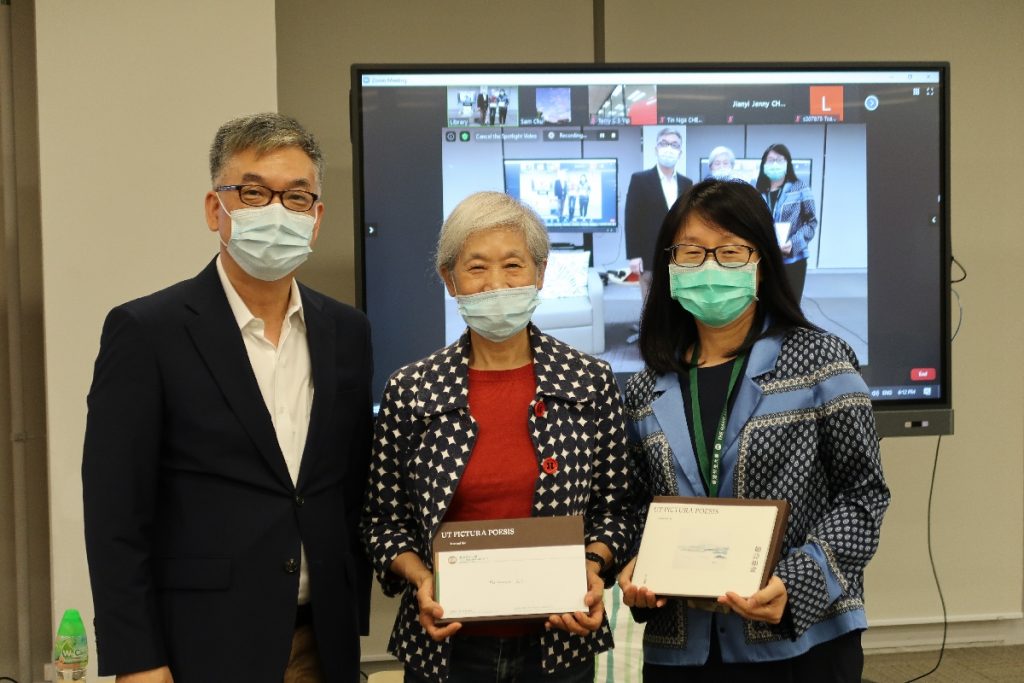 Professor Desmond Hui, Head of Department of Art and Design (left), and Ms Sarena Law, University Librarian (right), present souvenir to Ms Rosanna Li (middle).